The key to dazzling your friends with a well-trained dog is a great reward! The explosion of flavors dog treats is the reward you are looking for! Dogs repeat behaviors they are rewarded for. With a quality treat, you can achieve your training goals in a short amount of time. Our treats offer a variety of flavors to find a whiz-bang of a treat your dog will love!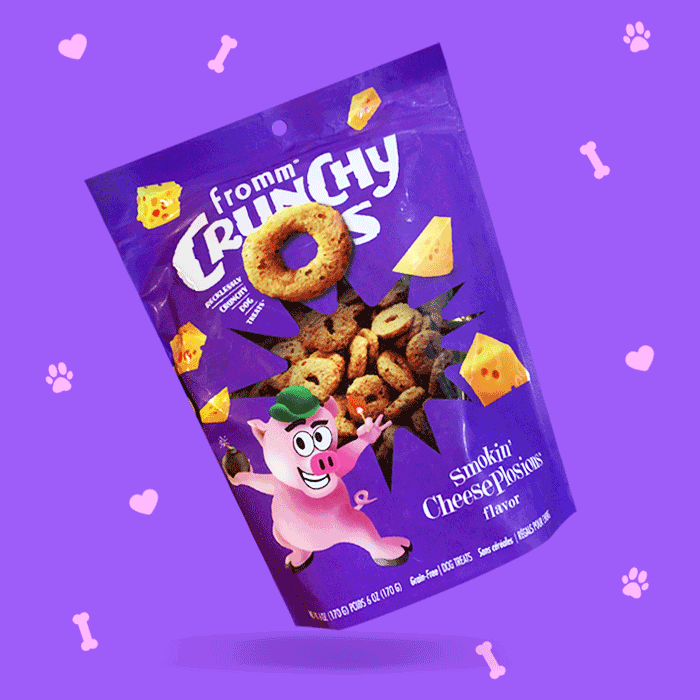 Smokin Cheesplosions for a smoking treat
This flavor is sure to blast it's way to the top of your dog's favorite list! With smoked cheese and veggies as the main flavor, dogs combine two of the most desired flavors. Most dogs are very food motivate and love treats. Using an explosion of flavors dog treats will teach your dog to repeat the behavior for the desired reward.
Try variety with Pumpkin Kran Pow
Need a treat that will provide a bang of flavor? Try Pumpkin Kran Pow! Turkey, cranberries, and pumpkin are not just for Thanksgiving. This treat is great for meat loving dogs everywhere. Often finding the most tasty treat is the key to training your dog. A treat they will work for should be used consistently for the fastest results.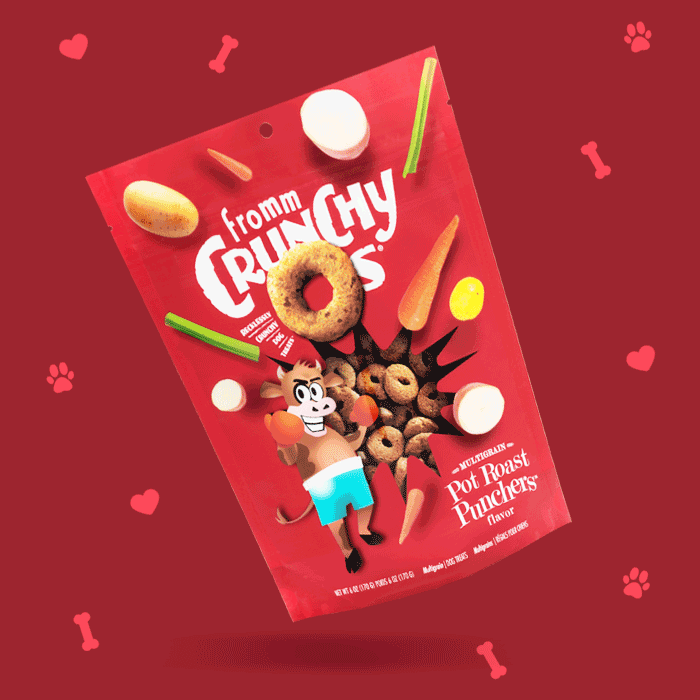 Pot Roast Punchers are comfort food
These treats pack a punch! Beef, oats, potatoes and veggies will remind your pet of when you take them with to Grandma's and they get leftover stew. These explosion of flavors dog treats offer a great variety of flavor your dogs will enjoy. Play a game of focus with your dog and these treats by taking a treat from your dog's nose to your nose. As soon as your dog looks at you say, "NICE!" and then treat right away. The dog will mostly follow your hand upwards so try to capture the desired behavior before the dog jumps. You want to capture the dog looking at you.
Summer fun with Blueberry Blasts
A cool treat to beat the heat, these are a doggie yogurt parfait! Chicken, blueberries, and tapioca create a unique blend of flavors for your dog. Chicken is a popular choice for dog treats and the blueberry and tapioca add a little pizazz to the recipe. When you find a quality treat to use as your dogs favorite, you need to also use a marker word in training. We like the word, "NICE!" to use as our marker. "Nice" has a high pitched tone that dog's love.
Try Banana Kablammas for explosion of flavors dog treats
Give your dog a healthy bang for your buck with Banana Kablammas! Bananas, oats, and cinnamon combined into a big flavor ka-blam for your dog. Treats are a great way to desensitize your pet to different situations. You can practice at home by making a playground of different surfaces for your dog. You can bait with treats by placing the treats where the dog has to step on the surface. Start by placing the treats close to the edge. As your dog gets more confident, you can throw the treats farther into the center until your dog walks on with ease. This is a great way to introduce water, concrete, or any other surface your pet is unsure of.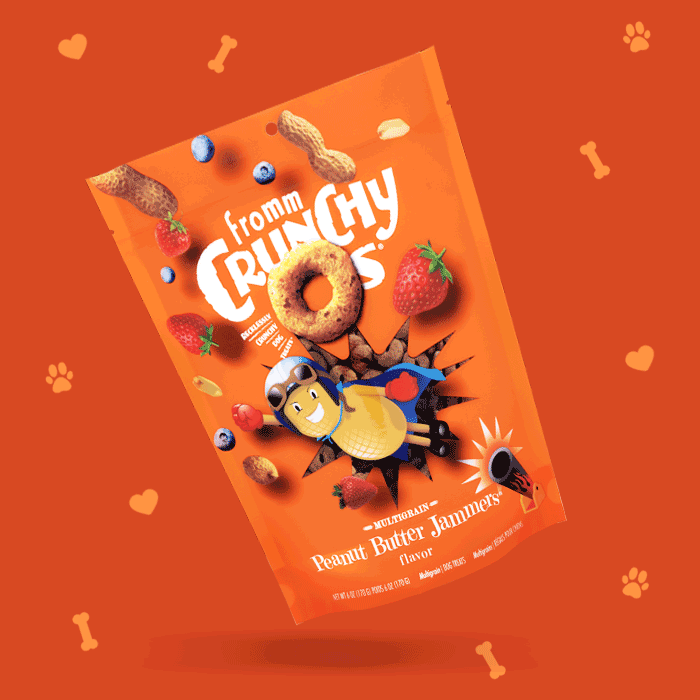 Peanut Butter Jammers are a dog's favorite
What dog wouldn't love peanut butter, strawberry, and blueberry? Sounds like a great smoothie to me! Treats are a great way to help your dog overcome any fear of strangers or places. You can have a stranger offer them a treat if they are fearful. Have the receptionist and vet feed them treats to curb any anxiety about the vet. Thunderstorms can mean treat time! Any situation can be made into a positive with the explosion of flavors dog treats.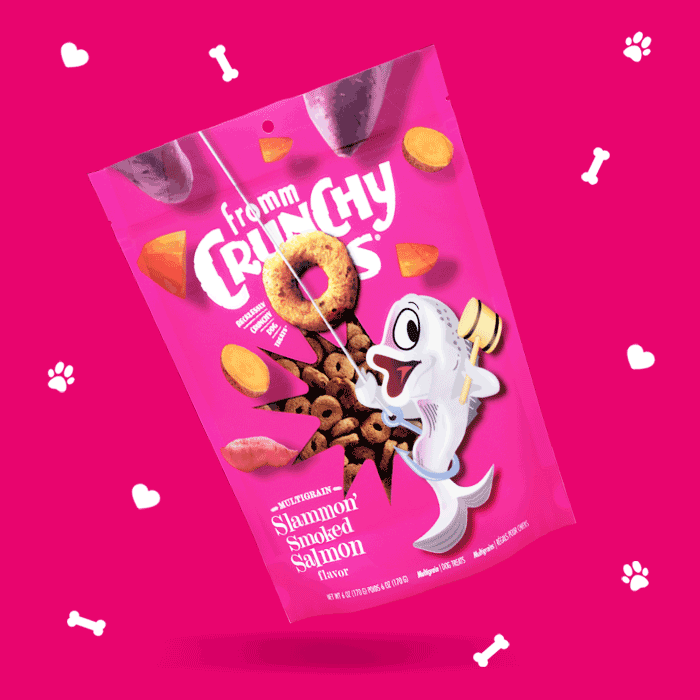 Slammin' Smoked Salmon for the ultimate tasty treat
Smoked flavor is used in many dog treats and smoked salmon with sweet potatoes makes the best tasty treat! When using any treats, you and your dog will be building a bond that can last a lifetime. Treats are a positive motivator to a dog so any interaction with you as their person with treats will be a great thing to them. Dogs will repeat any behaviors marked by a positive response from their human, so make sure to treat them at correct times to get the desired behaviors.
The explosion of flavors dog treats will make training your dog an easier one. Once you find the right treat for your pet, one that they will try for every single time, the desired behaviors repeat themselves super easy. Treats are happy time for your dog, so always enjoy the moment with your pet. Check our our treats on our treat page!